I'm not always a good Trekkie or Trekker. Whichever.
Until about 2 years ago, I hadn't rewatched Star Trek: Deep Space 9 or Voyager since their first airings twenty-odd years ago. I'd done partial rewatches of TNG and Enterprise that petered out toward the end of the series.
Of course, rewatching wasn't always as easy as it is now. The Next Generation attempt was actually quite an investment. I'd had some old VHS tapes that we recorded during the first run of the series but those were getting old and they weren't exactly taped in order. But then in March of 2002, CBS started releasing TNG on DVD. The seasons cost just over $100 each, and I thought, "Here we go! I'm going to enjoy these, in order from beginning to end as the Great Bird of the Galaxy intended!" Although he probably didn't. Long story short, this was about the time I got serious about finishing my doctorate and finding a tenure-track position somewhere. Season 7 is still wrapped in cellophane.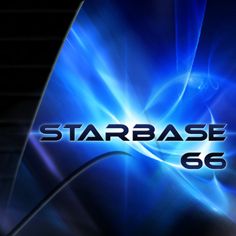 Fast forward to 2019; I finally started enjoying Deep Space 9 again. I'd made it into the fourth season and it was, shall we say, better than I remembered. But the 25th Anniversary of Voyager was approaching and my old friend Rick announced that he would be talking about Voyager season by season on his podcast Starbase 66. That itself sounded like fun! I'll listen to those! Okay then, Voyager it is, I'll get back to DS9 later.
And the rewatch has been interesting. I distinctly remember initially finding Voyager electrifying. I watched the first few episodes twice within a week of their airing and hunted for clues on the internet about what might be coming. That quickly turned into a kind of low-key malaise about the show. The characters seemed formulaic and a lot of the episodes felt like they might have sat on the shelf since TNG because they hadn't quite been good enough to film. I mean, seriously, you're trying to get home and that's 70,000 light-years away! How do you keep running into the Kazon? You should have been out of their space after episode 3 or something. Think about the premise for crying out loud! This is Star Trek: Gilligan's Island. The Mosquitos didn't come back to the Island after they decided that the Honey Bees were a better band who would threaten their success. You encounter them ONCE because you're STUCK ON THE ISLAND!
So the Voyager rewatch has been happening for a bit over a year. It's been a lot of fun even with the show's flaws. Once again, better than I remembered.
Mid-season 4, I decided to tweet about the episodes. I liked how those came out. I restricted myself to a maximum of 6 tweets and that kept the comments pithy; no weird tangents or references to Gilligan's Island. I can't believe that was kicking around in my brain somewhere.
Turns out that's a pretty efficient way to "review" a teevee episode and that's a good thing. Two years ago I started a post about Mad Magazine and it's still gestating there in my drafts folder waiting to see the light of day. So that's what you'll find in this "Voyager Rewatch" column. Short efficient quasi-reviews as I work my way through the series. Basically, the same as they appeared on Twitter before they're so far back in the past that they're hard to find. I hope you'll join me and enjoy.